Wireless Remotes

Our Remote Controllers have multiple On/Off buttons if you want to extend your Smart Switch system to control another machine -- like a second dust collector, shop vac, air compressor, exhaust fan or other device, either 110vac or 220vac --- Single phase or Three Phase.

The blue arrow buttons at the bottom of the controller are used to control the speed of air filtration motors when used with our Speed Control Module. RM1103
---
(The speed control buttons are only for air purifier motors when used with our speed control module 110vac ).
The wireless wall transmitter is the same size as a standard wall switch and can be mounted at any location in the shop. It works the same as our PT3270 Hand Held Transmitter. It can control 3 seperate devices and has speed control.
Control 2 Machines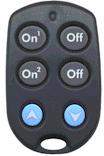 PT3270 $39.95
2 Channel Multi Controller with Speed Control
---
Control 3 Machines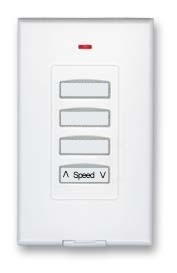 WT3274 $49.95
3 Channel-Wireless Wall Mount Controller with Speed Control
---
Control 4 Machines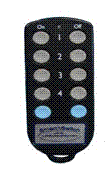 PT3274 $49.95
4 Channel Multi Controller with Speed Control
---
Works With All Our Kits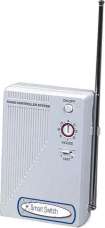 TR5000 $58.95
Base Repeater Module (Works with all kits)

---
We guarantee you to be completely satisfied with our system!

1000' Plus Range (Collector may be located in an adjacent room or building from the woodworking area)

Control 2 separate devices from 1 Hand Held Remote (Compact 2"H X 1 1/2"W X 3/8" D / Lithium battery included )

Control dust collectors, shop vacs, compressors, exhaust fans and other wood working machines
Free consultation for custom setups
If you have questions please call us!
828 548 3822